Joel Jaimes
Sales Manager, REALTOR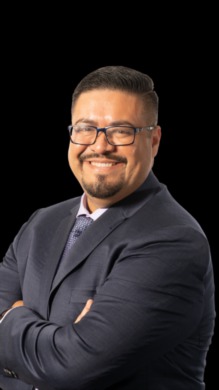 Stressful. Difficult. Scary. Uncertainty. These are very common feelings to have whether you are looking to purchase or sell your home. Fortunately, it doesn't have to be that way. Let Joel Jaimes take you through a home buying or selling process that is easy, informative, educational, and stress-free. The hardest thing you will need to do is just pick up the phone and give him a call.

Joel is a Florida native and has lived in the Tampa Bay Area for most of his life. Currently residing in the Spring Hill area, he was born in Austin, Texas before making Florida his permanent home. With over 20 years of experience in the sales industry, Joel is now a full service real estate professional who specializes in representing his clients in the purchase and sale of single family homes in the Tampa Bay region. He takes great pride in staying current with neighborhood information, market trends, and current transactions.

In his free time, Joel likes to explore all of the new restaurants and shops that are up and coming in the area and also likes to play at one of the many golf courses in Tampa Bay. Give Joel a call if your wish is to have the most pleasant real estate experience you never thought was possible.